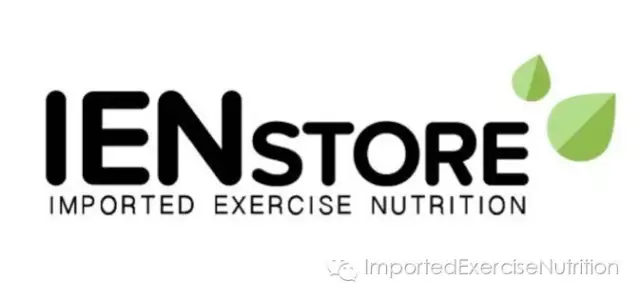 The fitness community in China is growing fast and people talk about different types of training. However when it comes to workout, there are two important things that you should keep in mind, how to work out and what to eat. We have posted many articles about workouts; today let's focus on what to eat before a workout.
中国的健身行业发展迅速,越来越多的人关注各种各样的训练方式。关于训练,都说三分练七分吃,如何训练和怎么吃是你应该最关心的事情。我们之前也写过很多关于训练的文章,今天我们就谈谈饮食。
Getting the right balance of nutrients will impact your workout and the results you want to achieve. Your body requires fuel that includes carbohydrates, fats and proteins for a variety of reasons, including hunger, serving as fuel and to assist with recovery. This is especially important for workouts that are longer in duration, over 60 minutes, and with a higher intensity.
采用平衡的饮食和营养对你的训练以及你想要达到的目标影响很大。除了保证每天的饮食之外,你的身体需要碳水化合物、脂肪以及蛋白质这三大营养素来帮助身体恢复,这点对那些经常进行长时间、高强度训练的人来说尤其重要。
I believe most of people are busy during the weekdays, and can only workout in the evening after work, so it seems that we don't have much time for a real dinner before our workout. It's also unwise to exercise on empty stomach. So here is the question: what should you eat before your workout?
我相信很多人工作日的时候都会很忙,只能在下班之后去健身房,因此平时很少有时间去准备晚饭。而且,空腹锻炼又会得不偿失。那么问题来了,那训练前该吃点什么呢?
First, keep in mind that carbohydrate equals to energy. Carbohydrates like whole grain oats, grain toast are slow digesting carbs that can make you feel full for a long time, so it's better to eat these a long time before you workout. Fruits and yogurt digest quickly and will be available as energy soon after you eaten it.
Protein will go to our muscles and muscle fibers, for strength and repair, especially when you are weight training. Chicken, beef and an egg or two are all good options. A touch of fat will also serve to satisfy our hunger, as our hunger often increases as we burn calories as we workout. Nuts are usually a good choice for healthy fat.
首先我们要说的是,碳水化合物能够保证身体能量的供给。像全谷物燕麦,全麦面包这样的碳水化合物属于慢碳,很有饱腹感,因此这些东西要早点吃,能保证你在训练的时候不会经常感到饥饿。水果和酸奶这样的单一碳水化合物是比较好的选择,因为能够快速消化并为身体提供训练所必须的能量。蛋白质能够直接进入到我们的肌肉组织中去,增强力量和帮助修复,这点在进行力量训练的时候显得尤为突出。通常情况下,可以选择少量的鸡肉、牛肉以及一两个鸡蛋作为训练前食物。少量的优质脂肪也可以帮助我们抵抗饥饿,同时还能帮助我们在训练中消耗更多的卡路里。我们可以选择坚果类食品例如杏仁是比较好的选择。
If you think it's inconvenient to eat a meal before your workout, protein bars may satisfy you. It got protein, carbohydrates and fibers all mixed up in one bar. Taking Quest bars as an example, they have 20g of protein, 2-7g Active cabs, tons of fiber, no sugar added and no junk. Most importantly they taste great! Other brands like Optimum Nutrition and Musclepharm are also popular.
如果你觉得,这样对你来说还是不太方便,想省时省力的话,蛋白棒可能会满足你。一般来说,一根蛋白棒中含有丰富的蛋白质和膳食纤维,还有少量的碳水化合物。我们拿Quest 蛋白棒举例,一根Quest蛋白棒中含有20克蛋白,2-7克碳水化合物,大量膳食纤维,并且无糖无添加,重要的是,味道很不错!还有其他的品牌像ON和Musclepharm 也都很受欢迎。
A Pre-Workout can help you sweep away your fatigue through the day. Theywill give you extra energy and desire to lift weights!
对于那些狂热的健身爱好者,并且想提高运动表现的人,氮泵能够帮助你暂时消除一天工作的疲劳,增强泵感,令你事半功倍。
You want to feel fueled before you head to the gym and you certainly want to feel fully digested or you will feel uncomfortable during the workout. So when should you eat? It's no simple answer to this question as it's very personal, you simply have to try and see what works best for you. Choosing the right time to eat the right food will help you a lot with getting the most out of your workout!
训练前,你既想要加满能量,并且又想让食物充分消化,否则在训练中会很不舒服。那么什么时候吃才是最佳时间呢?这并不是一个很简单的问题,也因人而异,所以,选择最佳的时间吃对的东西,会对你的训练有很大的帮助。