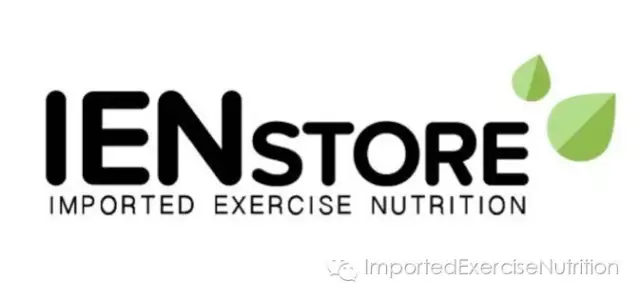 The idea of a superset is quite simple:one exercise immediately followed by a different exercise; however, there are five different categories of supersets. They are pre-exhaustion, post-exhaustion, compound, isolation and staggered.
超级组的概念很简单:一个训练动作结束之后接着一个不同的训练动作,中间不休息;总的来说,超级组一共有五种训练方式。预先疲劳法、滞后疲劳法、复合超级组、孤立超级组、交错超级组。
Each superset has its own pros and cons but they all have two things in common, which are they save you time and increase lactic acid production in your body. Increased lactic acid production is important because it also increases growth hormone levels that help with fat loss and muscle growth.
每种超级组都有它的优缺点,但它们都有两个显著的特点,就是能节省你的训练时间和增加体内的乳酸堆积。增加乳酸堆积是非常重要的,因为这样能够提高自身的荷尔蒙水平,从而帮助燃烧脂肪和肌肉增长。
Pre-exhaustion and post-exhaustion supersets are very similar on paper. Whereas a pre-exhaustion superset is an isolation exercise followed by a compound exercise, post-exhaustion is simply in the reverse order. The idea behind pre-exhaustion is that you can exhaust a muscle with the isolation exercise and push it further during the compound exercise with the help of other muscles.
预先疲劳法和滞后疲劳法,这两种训练方式从字面上看非常相似。稍有不同的是,预先疲劳法是首先采用单一肌群的训练动作,然后再用复合动作,滞后疲劳法则采用相反的顺序。预先疲劳法的宗旨是尽量用孤立单一肌群的训练使目标肌群疲劳,然后在后面做复合训练的时候就会借助其他肌群来发力。
Post-exhaustion uses the compound exercise to fatigue the target muscle and the isolation exercise to completely tear your muscle apart. The only downside to these supersets is that you won't necessarily get stronger as you will discover you will have to drop weight for the second exercise. It is impossible to say which one is better as everyone's body reacts differently.
滞后疲劳法则先是利用复合动作使目标肌群疲劳,然后采用孤立动作一一加强目标肌群训练。这种超级组的唯一缺点是,不能采取大重量来训练,不过训练都是因人而异,不同人对相同的训练都会有不同的感受。
Compound supersets is exactly what it sounds like. Two compound exercises back-to-back. As you can imagine, it's very intense and is the fastest method for muscle growth, but it is much easier to injure yourself if fatigue affects your form. It is also harder to train a specific lacking muscle when doing compound workouts.
复合超级组,顾名思义,就是两种复合训练动作连在一起做。这样的训练强度是非常大的,并且是快速增长肌肉的训练方法,不过在你很疲劳的状态下,动作容易变形,从而增加受伤风险。在做复合超级组的时候,也很不容易针对自己的薄弱肌群来改善。
Isolation supersets, as you've probably guessed it, two isolation exercises one after the other. Since it doesn't include a compound exercise it is not the best for overall muscle growth, but it allows you to target different parts of the muscle and really focus on one.
孤立超级组,就是两种孤立肌群的动作连在一起做。因为这种训练中并没有复合训练在里面,所以对于想全方位进行肌肉增长的人并不是最好的选择,但是却能够让你针对不同的肌群来重点训练。
Staggered superset is working out two completely unrelated muscles groups. It won't completely exhaust a muscle like the other supersets, but it is only done when time is short or when you want to target a lacking muscle so you work it out twice a week.
交错超级组是针对两个完全不相关联的肌群的训练。不像其他的超级组,交错超级组不会使一个肌群完全力竭,所以,这种训练适合在时间短的情况下,或者你想一周训练两次自身肌群的薄弱环节。
Implementing supersets into your workout is a great idea if you want to quicken your muscle growth or if you hit a plateau. The only way to make your muscles bigger is to work them harder and one of the easiest ways to work them harder is to add a set at the end of your set. Remember, make sure to give your body enough rest and nutrients. Exercising without sufficient protein only does more harm to the body than good.
如果你想快速实现肌肉增长或突破平台期,在训练中加入超级组训练会是很棒的选择。想要增长肌肉的唯一方式就是刻苦训练,而刻苦训练最简单的方式就是一组接着一组做。要记住的是,训练后要给肌肉足够的休息和营养补充时间。没有足够的蛋白质补充,训练效果会适得其反。