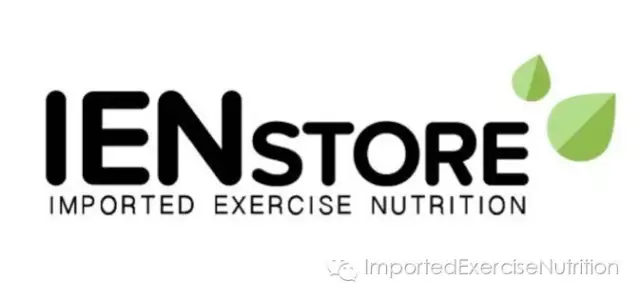 During the Dragon Boat Festival, here in Shanghai, I had the pleasure to interview Rebecca Heintzman-Rozewski an exceptional pro-MMA fighter, or as she humbly says "someone who people don't expect to be a fighter".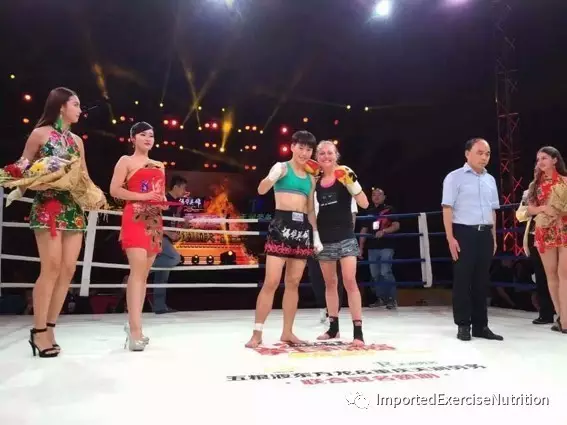 Rebecca has not always been a professional fighter, but she have always been a fierce competitor in all facets of her life. Rebecca born and bred in Portland, Oregon and the youngest of four, grew as the most athletic and tough one with a fierce spirit: always claiming what was hers. As Rebecca's interests for sports had developed she started her journey by playing basketball, soccer and lacrosse. But don't mistake her for just a sporty girl, she was named the valedictorian, having the highest academic achievements, which led to a university scholarship.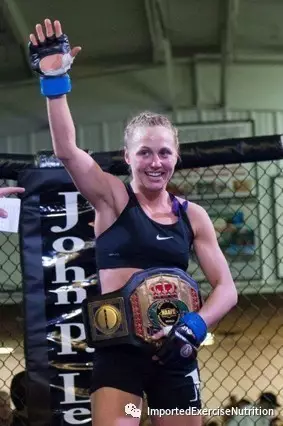 In 2009 Rebecca moved to New York for her Ph.D, and even got published in a journal and that's where her MMA journey began.
For Rebecca, MMA was love at first sight. It took just one visit to a MMA gym to instantly convert her and light the ever-growing flame. "I decided to find something more individual, went to a MMA gym, just to check it out, and I guess the rest is history". As of today, Rebecca at the age of 30 has a total of 13 MMA fights, with experience in US and China. Bearing undefeated and two titles as an amateur, four as a professional, with lost fights only against Katlyn Cookagain: which at that time was undefeated, and the famous Angela Lee: still undefeated.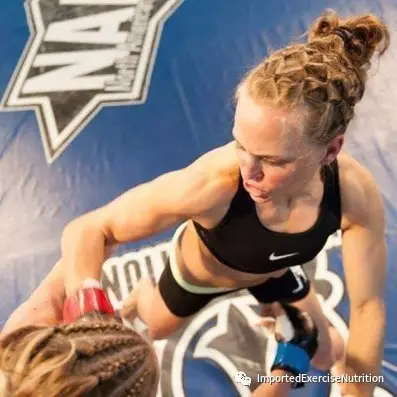 One of her biggest inspirations is Rosie Sexton, a mathematician and old school MMA fighter, Rebecca recalls seeing Rosie as the first woman with an academic background, graduating from Cambridge and becoming pro-fighter "if she could, I can".
Talking about her most recent MMA fight, she fought in ONE Championship FC in Singapore which she pulled through with bloody rounds and a broken nose. The only concern that ever goes through Rebecca's mind pre-fight is her opponent's size. She proudly speaks about how her Singaporean opponent had to lose weight for the fight while she had to gain "I accepted the fight that way, no one forced or tricked me to fight against her".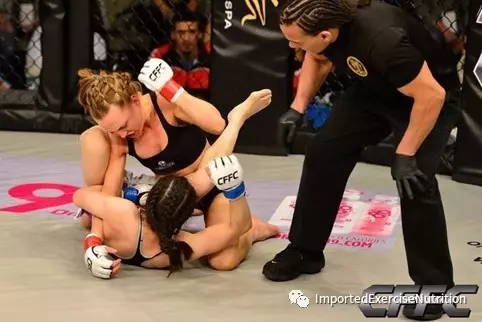 As fighters develop they get a personal style: "Usually I am good at defending myself, this time I just got caught by the perfect punch" which spurt a bloody scene from her nose onto her uniform, the mat and her opponent. But there was no stopping her, she continued to participate in the fight, post-bloody nose and her resilient attitude, courage and strength were just emphasised further.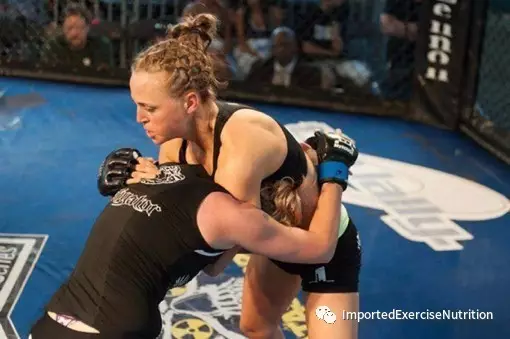 During the whole interview, I could feel the unstoppable personality behind her voice: "I could have perfectly continued for 2 more rounds". Post-fight during the doctors check the revealed weight was 54kg for Rebecca and 60kg for her opponent, fighting at Straweight. Rebecca nobly explained what a challenge it is to fight with 6kg difference "at one point when she got top position, it took me a while to get back up".
Throughout the fight, she felt how the judges were nervous and disturbed as blood streamed down her nose "judges see blood and think she is destroying me". Unfortunately, the judges came to taking the decision of the fight. But for Rebecca it's not just a win or lose, she likes fighting, she enjoys it, "it's a personal challenge to fight one on one" whilst learning a valuable lesson. She is planning to change to a lower weight level: Atomweight, but don't think it's easier, Rebecca is taking on her shoulders a greater challenge! As this category has fighters with more technique rather than the raw size, like the undefeated Angela Lee: current ONE Women's Atomweight World Champion.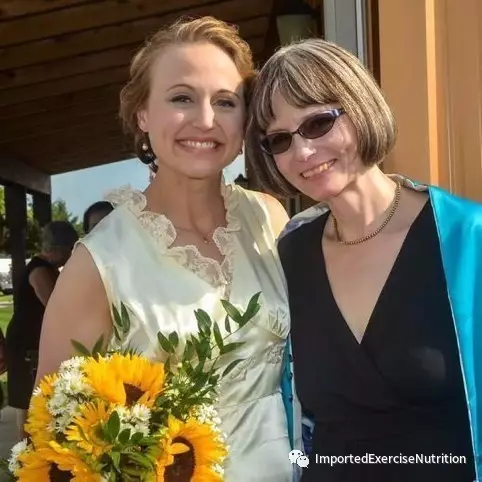 As the interview evolved, I managed to catch glimpses of Rebecca's side outside of MMA. Behind her fierce and strong MMA demeanour, lies a gentle and genuine woman with dreams to empower other women, becoming a mother, helping her friends, and also her fellow MMA fighter husband Kyle. The pair shares a strong bond, as she so kindly filled me in on how they met she laughed through every word, "as cheesy as it may sound, he saw me in the fight in Ohio and thought I was cute". She refused to date another MMA fighter before Kyle, and in a blink of an eye she moved out to China to continue their journey together. Rebecca mentions that the two most important things in her life are "family and fighting", throughout laughs about her broken nose post-Singapore "it's a bit of a struggle trying to decide when to take a break and start a family" conveying that she would love to have children someday but, don't worry, Rebecca is not retiring yet!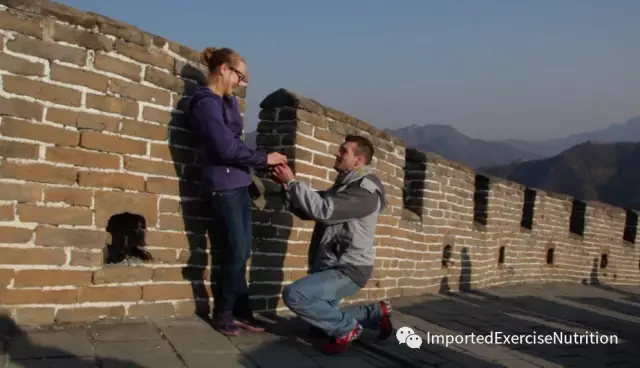 Being an MMA fighter like Rebecca requires a lot of time and effort or "I have no life" as she amusingly explains. Getting up early in the morning, doing some cardio, weights, bag and heading off to work is the reality for Rebecca. It all sounds too exhausting for me, but for her "that is the beauty of this sport". Asking about her diet and how she keeps it all balanced, she points out how hard it has been to find high-quality nutrition supplements in China for her and Kyle. "Luckily Kyle and I found IENstore, and once again I have my Quest bars" she so happily states the sweet sanity of not having to cheat on her diet anymore.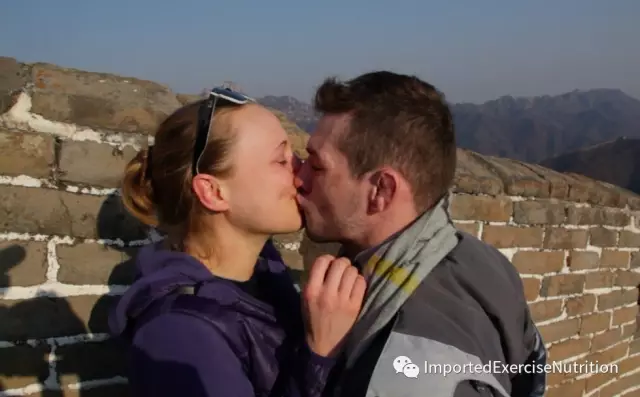 As the interview came to an end the main conclusions I draw are this: Becca is a woman of many talents and her strength of character can be smelt, felt and seen miles away. To me, she is an inspiration but, to herself, as she jokingly comments "I might just be crazy". Rebecca's next project together with Kyle is AFC event the upcoming 1st of July. Although Rebecca was going to be fighting in the intermission, the unexpected broken nose means she will be helping in the business and coaching side of the event. From IENstore we are proud to sponsor this event!